Asia Cup: Asian Cricket Council has not made any proposal to postpone Asia Cup: Sources | cricket news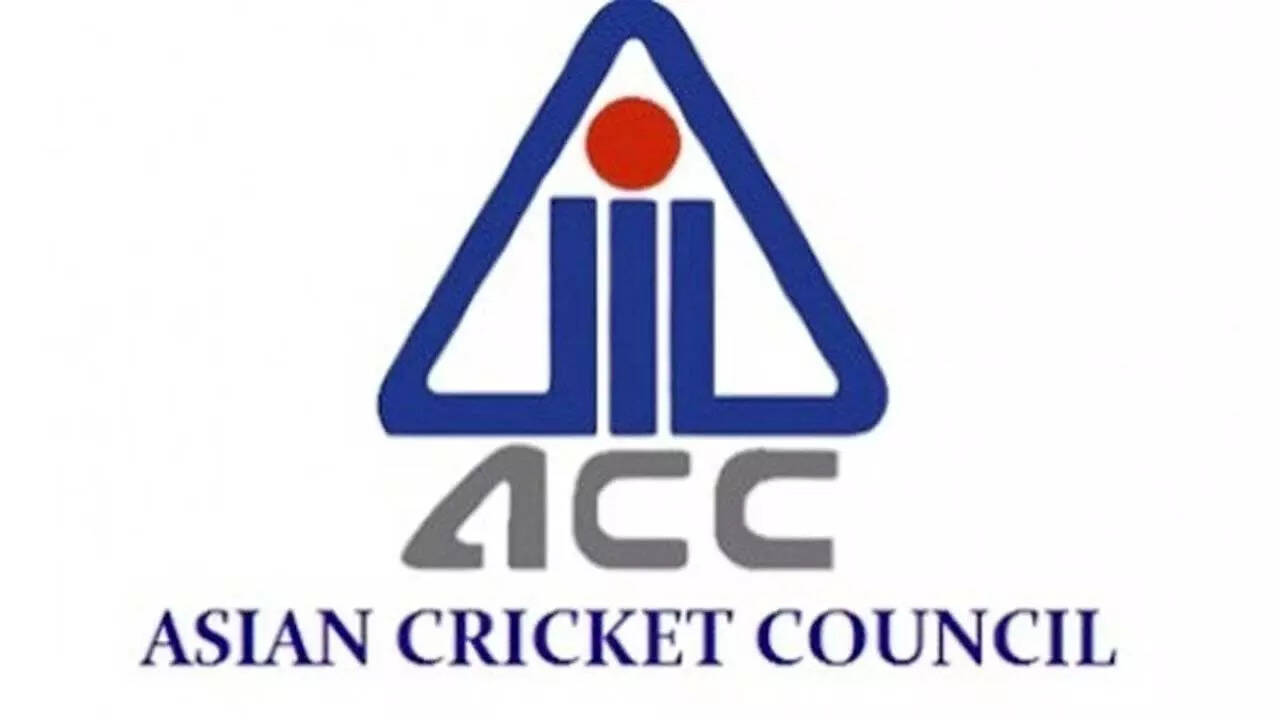 New Delhi: Refuting media reports
asia cup
may be postponed and except for a parallel tournament
Pakistan
can be played in single window in dubai, Asian Cricket Council (ACC) sources said on Monday that they have not sent any such proposal to the member countries.
A report in Pakistan media has claimed that if the PCB does not agree to play the Asia Cup at a neutral venue, the tournament may be moved away from the country.
Who has the hosting rights of 2023 Asia Cup to be held in ODI format? Pakistan Cricket Board But
BCCI
Secretary Jai Shahwho is also the president of ACC, has made it clear that the Indian cricket team will not travel to Pakistan.
The PCB has proposed hosting the Asia Cup on a 'hybrid model', where Pakistan plays its matches on home soil, while India plays at a neutral venue – most likely in Dubai.
The BCCI is understood to want the entire tournament to be shifted to the UAE – which has three grounds in Dubai, Sharjah and Abu Dhabi – like the 2018 and 2022 editions when India and Sri Lanka were hosting the tournament.
"Messages have been exchanged, but there has been no discussion or proposal to postpone the Asia Cup," said an ACC board member. ICC See you in Dubai, told PTI on conditions of anonymity.
"Secondly, if the Asia Cup is cancelled, the PCB will be informed first. Nothing has happened so far. The ACC president (Shah) has not put anything on record so far.
"To postpone or cancel the event, ACC will have to call an executive board meeting. The president (Shah) can call a meeting within seven days (virtual or physical). Till date, no information about any such meeting Is." Source added.
The ACC source said that, to the best of their knowledge, the last official mail exchange between PCB, ACC and BCCI was the invitation sent to the Indian team with assurance of highest level of security and best hospitality.
He agreed, saying, "But obviously in the current sensitive political climate it is difficult for India to visit Pakistan."
The other issue is the amount that the official broadcaster has committed on telecast deals, which include at least two confirmed India-Pakistan games. If both teams reach the finals, the third game will be a bonanza.
"We must remember the media rights and the deal with Star Sports, who have paid millions for at least two Pakistan vs India matches in the Asia Cup," he added.
It is learned that when informal discussions took place among the ACC members to host the tournament at a neutral venue, the source confirmed that the BCCI had received support. sri lanka cricket (SLC).
"Look, if the Asia Cup is canceled after the ACC president calls an executive board meeting, it will not only impact Pakistan's participation in the World Cup but also PCB's FTP calendar and bilateral relations with Sri Lanka, Afghanistan or Bangladesh. Will have to
"The situation is still very fluid," the source said.