BCCI central contracts: Richa Ghosh, Jemimah Rodrigues promoted; Shikha Pandey, Tanya Bhatia out | cricket news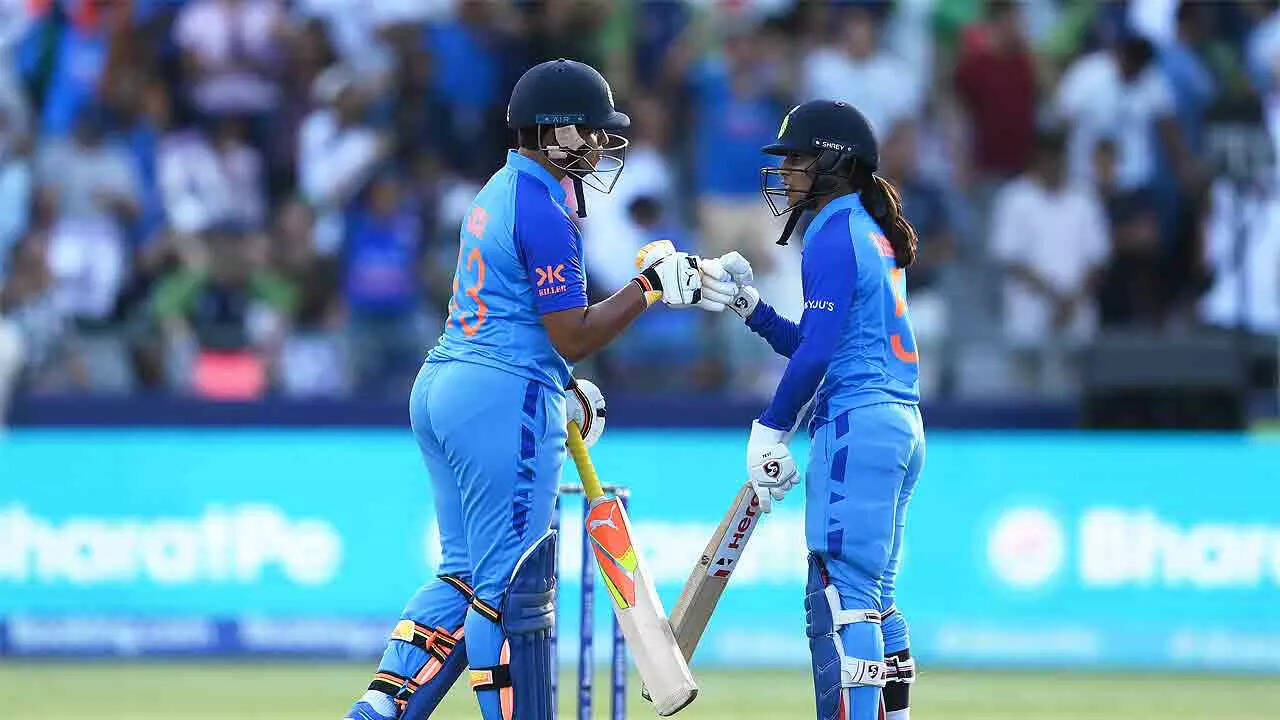 New Delhi: Young wicketkeeper batsman Richa Ghosh And jemima rodrigues elevated to B category in BCCI central contracts for 2022-23 season while the likes of Shikha Pandey And Tania Bhatia have been dropped.
The contract period runs from October to September but the BCCI announced it on Thursday.
A category player is paid Rs 50 lakh apart from the match fee and Rs 30 lakh and Rs 10 lakh are allotted for B and C category respectively.
The board has placed only three players in the highest category and that includes the captain. Harmanpreet Kaurstar batsman reminiscence and all rounder Deepti Sharma,
All three have been placed in the A category while spinner Rajeshwari Gaikwad has been dropped in the B category. Leg-spinner Poonam Yadav, who was in Category A last year, has no contract after falling down the pecking order. She last played for India in March 2022.
Veteran fast bowler Shikha Pandey, who made a surprise comeback for the T20 World Cup in South Africa, finds herself without a contract and so does wicketkeeper Tania Bhatia.
pacer Renuka ThakurThose who did not have any contract last year have been directly placed in B category after a spectacular season.
Richa Ghosh and Jemima Rodrigues have moved from C to B category. New entrants in Category C include fast bowler Meghna Singh, batsman Devika Vaidya, openers S Meghna, Radha Yadav, left-arm pacer Anjali Sarwani and batsman Yastika Bhatia.
Harleen Deol and Sneh Rana remain in the bottom tier, while injured all-rounder Pooja Vastrakar has been demoted from B to C.
The BCCI, which announced equal pay for women cricketers last year, has capped the number of contracted players at 17.
Complete list:
Category A: Harmanpreet Kaur, Smriti Mandhana and Deepti Sharma
Category B: Renuka Thakur, Jemima Rodrigues, Shafali VermaRicha Ghosh, Rajeshwari Gaikwad
Category C: Meghna Singh, Devika Vaidya, S Meghna, Anjali Sarwani, Pooja Vastrakar, Sneh Rana, Radha Yadav, Harleen Deol and Yastika Bhatia