Happy for Varun, Markande's comeback: Kumble | cricket news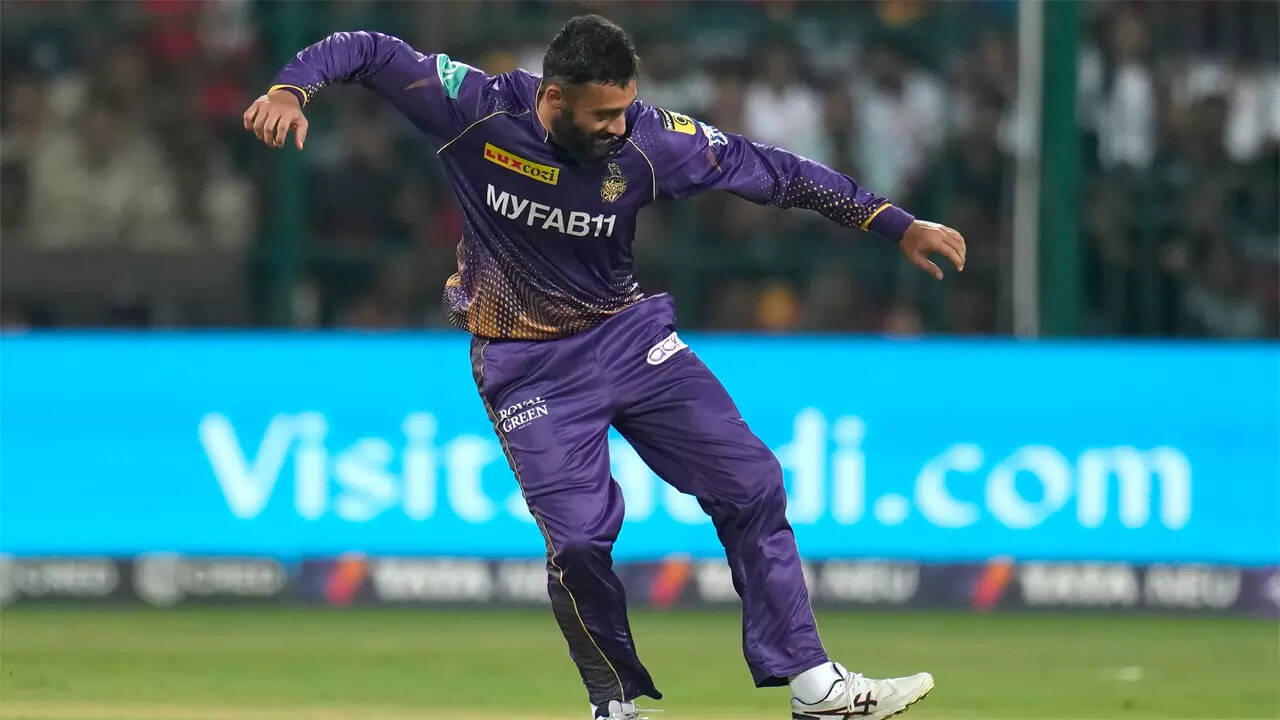 MUMBAI: A striking and refreshing feature of this year's IPL, which is now in its mid-way stage, has been the massive success the leg-spinners have had. The experienced Piyush Chawla (11 wickets in 7 matches @ 17.45 for Mumbai Indians) and Amit Mishra (4 wickets in 4 matches @ 16.25 Lucknow Super Giants) reminded us of their class, Varun Chakraborty (13 wickets in 8 matches @ 18.38 for Kolkata Knight Riders) and Mayank Markande (8 wickets in 5 matches @ 16.75 for Sunrisers Hyderabad) has made a great comeback, and someone like young Suyash Sharma (9 wickets in 6 matches @ 21.66 for KKR) has made an immediate impact in his IPL debut. Amidst all this, Yuzvendra Chahal (12 wickets in 8 matches @ 20.58 for Rajasthan Royals) and Ravi Bishnoi (8 wickets in 7 matches @ 25.75 for LSG) have also been difficult to deal with.
This is the Afghanistan ace at the top of the leagues table and wicket-taker charts in IPL-2023 rashid khanWho has taken 14 scalps in 7 matches @ 16.14 for Gujarat Titans.
Naturally, the rich harvest of wrist spinners in the IPL so far has made the heart of India's leg-spinner great happy.
Anil Kumble
, The former India skipper was particularly happy with Kolkata Knight Riders' mystery spinner Varun Chakravarthy and Sunrisers Hyderabad's Mayank Markande returning to form.
"Varun was part of the Indian team. After that, through injury, and he didn't have a good IPL last season as well. So, in that context he missed out. But I'm really happy for Varun for what he showed. " He is capable because we know the talent (that he has) right from the time he played for KKR a few seasons ago and made an impact and took the team to the final in Dubai," said Kumble, currently IPL Expert on Jio Cinema, on Friday.
Kumble felt that unlike the previous IPL, which was staged at a few venues, matches in different stadiums in IPL-2023 seemed to suit Chakraborty's bowling style. "Varun is definitely a very unique bowler. He has got the ability. I am really happy that he has got things right. Because for a bowler like Varun, you know the action and pace at which he bowls is, if the speed slows down," it's not as effective. This year, I think he's got back the pace he was bowling at (earlier) and the trajectory, and takes off from the surface as well. And also the other fact, that now the IPL is moving around every city, he has adapted to it, and it definitely helps his style of bowling. Because he struggled last season when matches were held at only four venues. And there was no confidence. Once you get the confidence back, and once you start moving around, and playing on different surfaces definitely helps with that. So, I am really happy that Varun is back (in form)," analyzed Kumble.
Talking about Markande, who worked under him at Mumbai Indians a few years ago, Kumble said, "A lot of spinners have impressed me. I don't want to mention generic names. A spinner who has done really well." Have performed, and I am happy that Markande has done well. He is someone we knew when he played the first season for Mumbai a few years back. He bowled really well and helped Mumbai win the IPL that year. I was glad he has his googly, pace and accuracy."