Hardik Pandya is showing us the way by performing well in difficult conditions: Vijay Shankar. cricket news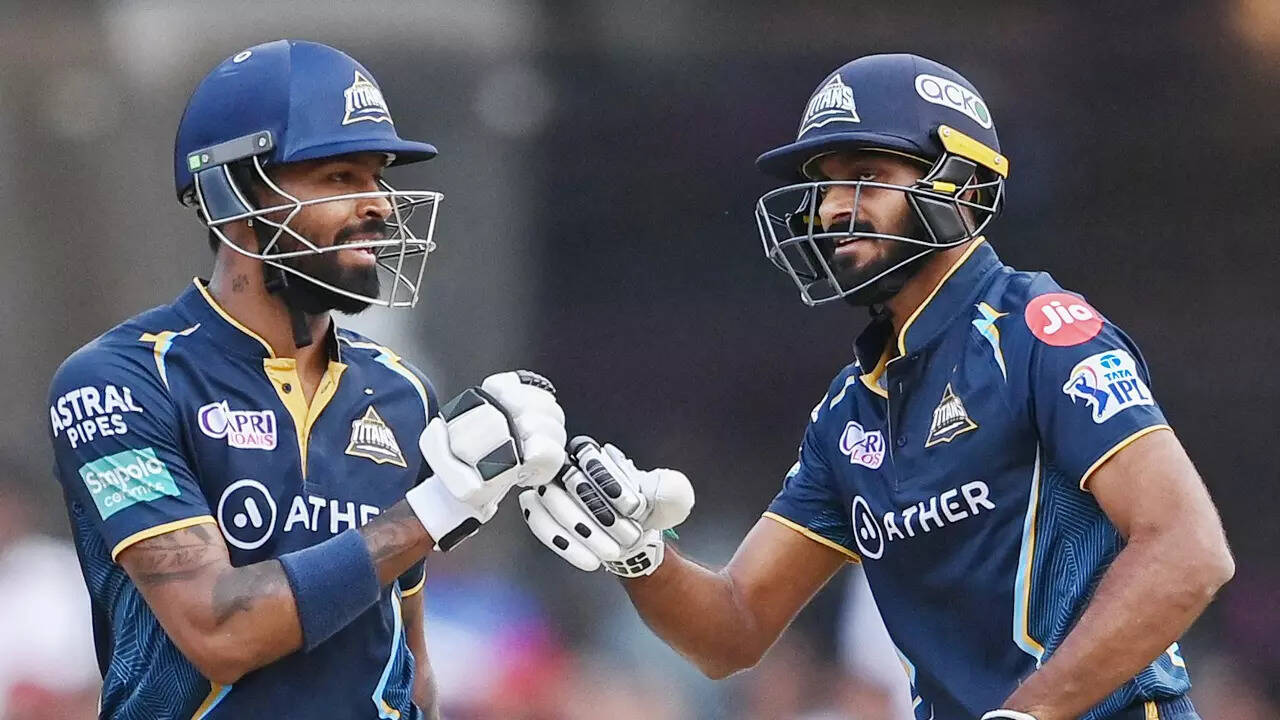 New Delhi:
Gujarat Titans
all rounder
Vijay Shankar
Estimated hardik pandyaLike last time, leadership as one of the biggest reasons for the consistency of the defending champions in the current IPL season.
With six wins from eight matches, GT once again topped the IPL points table after defeating KKR by seven wickets.
"Hardik is really aggressive. He wants to find a way to do well in tough situations. He always wants to do that for the team. He takes the new ball. He delivered it when we got Rohit Sharma's wicket against Mumbai. was needed." Indian," Vijay cited as an example of his captain's game-changing efforts.
"He (Hardik) scored 66 on a difficult wicket against LSG. He is taking a lot of responsibility. That's the best thing. When you are the captain, you have to show the team how it's done," he said. " Why all the other players are really trusting him and doing whatever the team asks us to do."
GT has been able to seal close games and Vijay attributes it to his tough training regime.
"The amount of practice we do as a team is unbelievable, everyone on our team practices so hard. We do it hard and hard."
IPL 2023: Shankar, Miller on the strength of Gujarat on top of the table
"We find ways to perform well in tough situations. There will be tough situations in the IPL or any T20 match. It's about communicating well."
Vijay has put in some impressive performances this edition but he doesn't want to talk about his India comeback, having last been back in net colors at the 2019 World Cup in England.
1,11
IPL 2023: Gujarat Titans register easy win over KKR, inch closer to playoffs
"It's too far for me. Mentally I'm not really thinking about it. If I can win matches for my team, that's the only satisfaction I can take from every game."
He said, "I would be really happy to contribute to my team's victory. Cricket is something we love, that's why we still continue to play. No expectations, I just want to enjoy my cricket." Am."